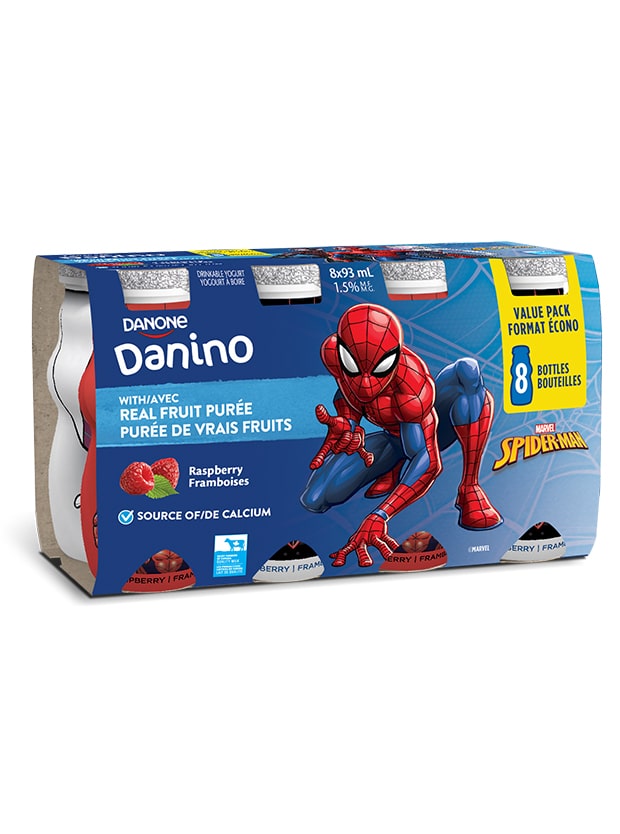 raspberry
Yogurt drink for kids
Superheroes and super ingredients unite: each one of our raspberry drinkable yogurt features an awesome character on the bottle! You'll find Spiderman or the Green Goblin on the outside, and real fruit purée on the inside. Each serving is also a source of calcium to aid in the formation of strong teeth and bones.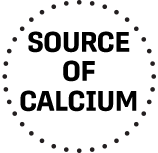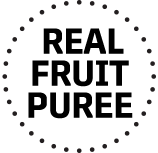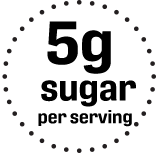 Per 1 bottle (93 mL)
Calories 50
% Daily Value*
---
Total Fat 1.5g
2%
Saturated Fat 1g
5%
Trans Fat 0g
Carbohydrate 7g
Fiber 0g
0%
Sugars 5g
5%
Protein 3g
Cholesterol 5mg
Sodium 45mg
2%
---
Potassium 150mg
3%
Calcium 125mg
10%
Iron 0.1mg
1%
Vitamin D 0.6µg
3%
*5% or less is a little, 15% or more is a lot
---
Ingredients
Skim milk, Water, Ultrafiltered milk, Cream, Sugar, Raspberry puree, Natural flavour, Modified corn starch, Lactase, Carrot juice (for colour), Active bacterial cultures, Sodium citrate, Vitamin D3, Lemon juice concentrate. Made with vitamin D fortified skim milk.
---
---