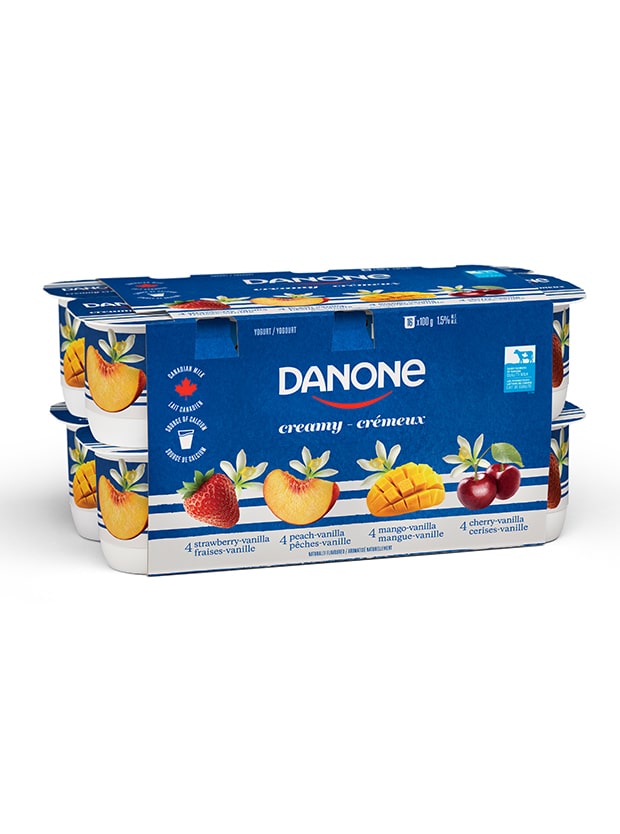 the vanilla mix
Danone Creamy Yogurt
Danone Creamy is all about great taste, great texture, and a great-for-you philosophy. Each cup of our peach-vanilla, mango-vanilla, cherry-vanilla, and strawberry and vanilla yogurt is made with 100% Canadian cow's milk, and is free from artificial colours, flavours, preservatives, and gelatin. It's the ultimate breakfast, midday snack, or even dessert if you and your family are feeling like a nutritious treat: in turn, you'll get a dose of calcium to aid in the formation of strong bones and teeth.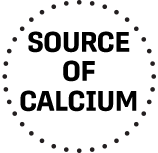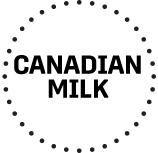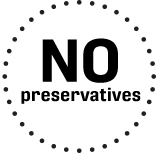 Per 1 container (100 g)
Calories 80
% Daily Value*
---
Total Fat 1.5g
2%
Saturated Fat 1g
5%
Trans Fat 0g
Carbohydrate 13g
Fiber 0g
0%
Sugars 10g
10%
Protein 3g
Cholesterol 5mg
Sodium 30mg
1%
---
Potassium 100mg
2%
Calcium 100mg
8%
Iron 0.1mg
1%
Vitamin D 0.6µg
3%
*5% or less is a little, 15% or more is a lot
---
Ingredients
Skim milk, Ultrafiltered skim milk and/or milk protein concentrate, Water, Sugars (sugar, cranberry and black carrot juice (for colour), blueberry juice (for colour)), Cream, Modified corn starch, Natural flavour, Agar, Carotene, Active bacterial cultures, Lemon juice concentrate, Vitamin D3, Anatto. Made with vitamin D fortified skim milk.
---
---