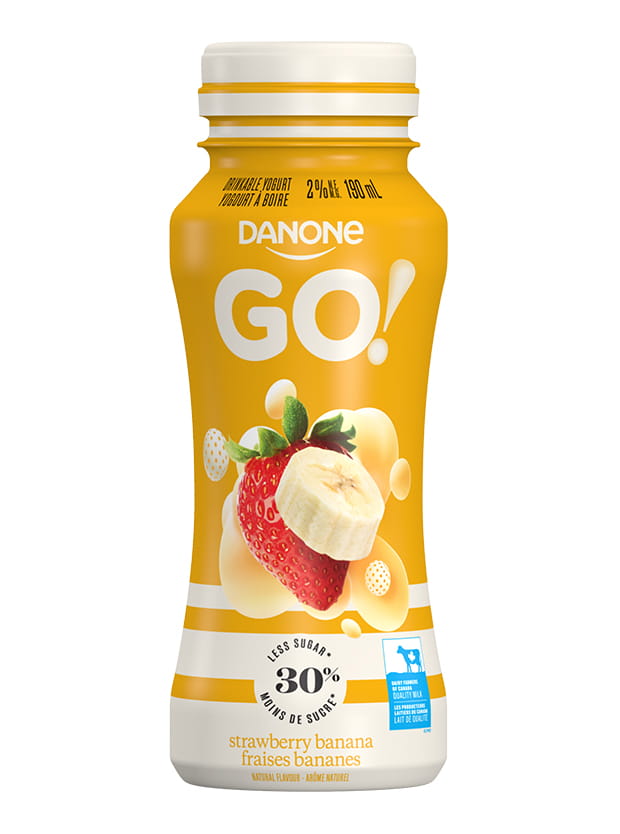 strawberry Banana
Yogurt Drink
When life gets crazy, Danone GO will be right there with you. You can pop this strawberry banana drinkable yogurt into your kid's backpack or soccer bag, or serve it up for breakfast as they're heading out the door for school. Inside, you'll find deliciously creamy yogurt that contains vitamin A, D, and calcium, made from 100% Canadian milk and each bottle contains 30% less sugar than the leading 200mL drinkable yogurt !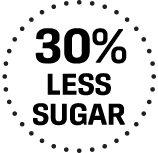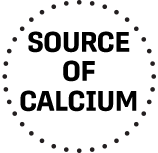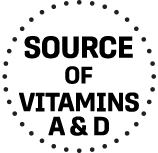 Per 1 bottle (190 mL)
Calories 110
% Daily Value*
---
Total Fat 4g
5%
Saturated Fat 2.5g
13%
Trans Fat 0.1g
Carbohydrate 13g
Fiber 0g
0%
Sugars 12g
12%
Protein 5g
Cholesterol 15mg
Sodium 85mg
4%
---
Potassium 200mg
4%
Calcium 175mg
13%
Iron 0.2mg
1%
Vitamin A 100µg
11%
Vitamin D 1.5µg
8%
*5% or less is a little, 15% or more is a lot
---
Ingredients
Skim milk, Water, Cream, Sugar, Modified corn starch, Natural flavour, Carrot juice (for colour), Lemon juice concentrate, Active bacterial cultures, Vitamin D3, Vitamin A acetate. Made with vitamin A & D fortified milk.
---
---